Different speedrun timers have different features and strengths. Some are more accurate, some are easier to use, and others can be used for other games. Which timer is best?
Livesplit is a timer that can be used for speedrunning. It has the ability to help you determine how long your game lasts, and it also has features like displaying the time left on screen.
I remember being very excited as I prepared for my first speedrun, but I quickly realized that I didn't know which timer to use for speedrunning. I found myself asking which timer is the absolute best for speedrunning? The simple answer is that there is an overall best timer for speedrunning.
LiveSplit is the most popular timer for speedrunning. LiveSplit is a simple timer program with features like time comparisons, automated split colors, and a variety of theme options. The timer displays data to the hundredth of a second and integrates with a speedrun leaderboard.
As a result, the term "best" is subjective, depending on your circumstances and preferences. You'll get the most out of a timer that's tailored to your setup and interests. We'll go over several options for timing your speedruns in this article, as well as a quick overview of how to get started with each, my personal preferences, and a few technical points to smooth out any bumps in the road!
And, of course, you can use any of the timers mentioned in this article for free!
TL;DR – The Top 4 Best Speedrun Timers are as follows:
LiveSplit: The most widely used and customizable timer, designed for speedrunning.
WSplit is a small speedrun timer that may use less CPU.
Llanfair is a tool for timing speedruns on macOS or Unix.
One LiveSplit is a browser-based timer that requires no download.
LiveSplit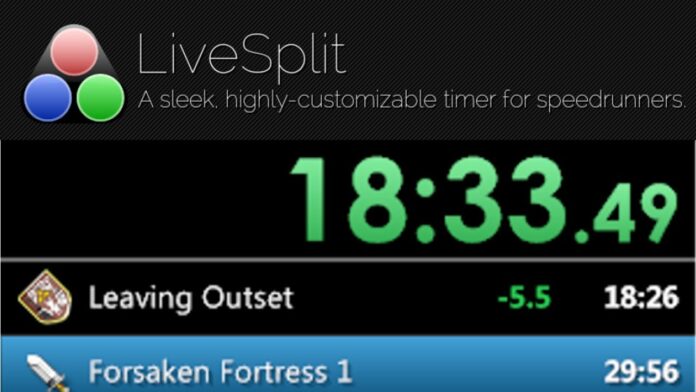 It's no surprise that LiveSplit is so popular because it's a fantastic tool for Windows users, as you can easily customize almost every aspect of the timer to fit your stream and match your style. This is the timer we suggest.
Setting up your hotkeys is the first thing you should do when getting started with LiveSplit. Hotkeys will be used to start, split, stop, and pause your timer, among other things. These hotkeys are global on your machine, which means you can use them even if you're in another window, which is very useful if you're emulating or speedrunning PC games (preferably DOS games, because the world needs more DOS speedruns). To access the hotkeys settings, right-click on the timer after it has been opened and choose Settings. Once you're in the settings, just select the hotkey you want to modify, then hit the button you want to use for that action – it's that simple!
*Note: The SAME hotkey will be used to start, divide, and stop the timer at the conclusion of the run! There's no need to keep track of which buttons you've pressed throughout your run.
Right-click on the timer and choose "Edit Divides" to set up your splits.
Everything is optional, so if you don't want to set anything up, don't bother! At the top, put in your game's name and the speedrun's category, such as "Any percent," "100 percent," "Hard Mode," or "Feeding Bacon to All Cats percent"… anything you like. There was no decision made.
For games where the timer begins a specified length of time after your initial input, use the "Start Timer At" box. When speedrunning Contra on the NES, for example, the run doesn't start until you take control of the character. Setting the timer to a negative starting position equal to the length of time between hitting start and getting control of the character may be simpler for some individuals. This will allow you to start both your game and the timer at the same time. It's more convenient, and it typically leads to more accuracy with your first run time.
You begin with one split, which will start the timer, and you will finish the countdown when you "split." Click "Insert Below" to add additional divides. After you've determined the amount of splits you want, you can begin naming them. Simply enter a name that makes you happy into the "Segment Name" box for each split. You might call the divides "Level 1," "Level 2," and "Level 3," but that's just an example. We believe you are capable of being a bit more inventive than that. That should enough for the time being. You can always go back and change anything that has to do with your splits later. Okay, press the 'OK' button.
You'll be asked whether you want to store your splits after your first run (and any subsequent runs). If you've just set a new personal best, keep those splits!
When you're ready, right-click the timer and choose 'Edit Layout.' You'll be able to personalize your timer there. You'd want it to be public since it's unique to you and your stream. Just remember to save your work when you're finished!
The disadvantage:
LiveSplit is without a doubt our favorite timer, but there are drawbacks to anything. LiveSplit is so customizable and supportive to the user that it is, regrettably, a bit bloated when compared to other timings. It takes a few seconds for your splits to load on slower machines. Even on a sluggish PC, I think the few seconds sacrificed are well worth the wait. It's a fantastic software that's simple to use and looks beautiful!
Visit LiveSplit.org/downloads to get a copy of LiveSplit.
If you're new to speedrunning, I suggest reading our article How to Get Started with Speedrunning: A Beginner's Guide.
WSplit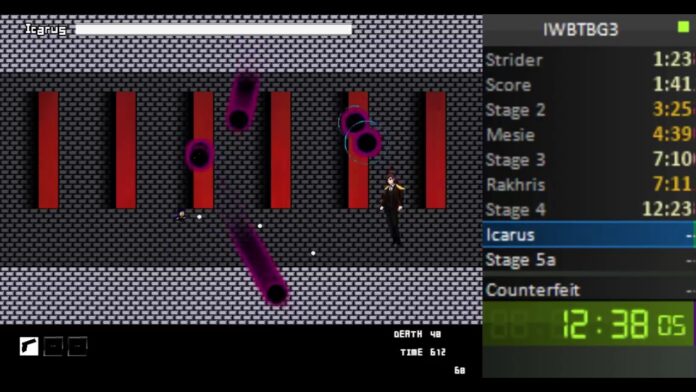 WSplit is a fantastic timer that works on Windows OS; it isn't as beautiful as LiveSplit, but it makes up for it in convenience. It's small, fast to load, and gets the job done. Some users prefer the default appearance of this program over the default appearance of other timers.
This may be a preferable option if you intend to move between games and categories often, or if you close out of your timer more than a couple of times each speedrun session, or if you just don't enjoy having heavy software installed on your computer.
In the end, you can still modify this timer quite a bit; it just takes a little longer to make it looking as nice as you and your stream need it to — but it's all a matter of personal taste!
To get WSplit, go to the following github link: github.com/Nitrofski/WSplit/releases
Llanfair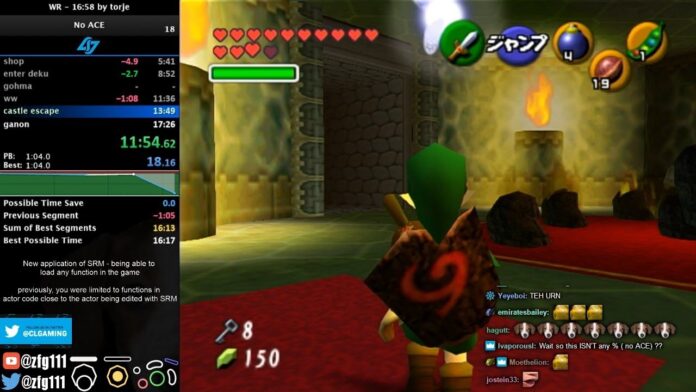 Are you using a non-Windows operating system? Llanfair is a popular timer for Mac OS X and Unix that is well-liked by the speedrunning community. This is an excellent piece of software. It features a simple user interface, and setting it up and customizing it to your tastes will be a snap.
To get started with this Llanfair, just open it up, pull up the menu, and choose "New."
Choose a name for your run. The "Goal" part may be skipped. To begin adding splits, click the large + button, and then click the name to modify the name of your individual divides with only one more click.
Colors, fonts, components, language, and much more may all be changed in the settings. The setup will be very simple. However, you must have Java 7 installed on your computer in order to use this application. Updates for your Java may be found on their official page: Here is the most recent version of Java!
Visit this github link to get Llanfair: github.com/gered/Llanfair
Finally, but certainly not least.
At the very least,
LiveSplit One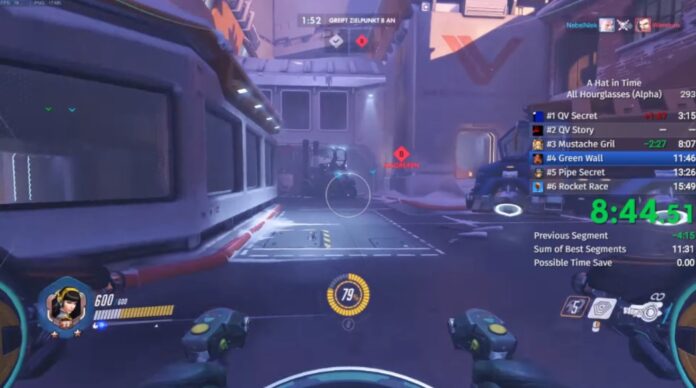 This is a bit of a strange choice. You may open a timer directly in your browser if you don't want to download anything or are experiencing problems with other timers (we know, technology can be difficult). LiveSplit One offers almost all of the same features as the LiveSplit program, but it doesn't have a global hotkey option, making it a console-only timer.
We won't go into too much detail since we've previously covered how to get started with LiveSplit and this is basically the same concept. We simply wanted to let you know that you have the choice!
To begin modifying this timer, right-click it and a side panel will appear with all of the options!
Visit one.LiveSplit.org to learn how to utilize LiveSplit One (no downloads needed).
With that in mind, I hope you found this advice to be very helpful in locating the ideal speedrun timer for your requirements!
It's up to you to create your own speedrun timer, and it all depends on your preferences and setup, but we hope we've pointed you in the right way!
Don't get too caught up in the minutiae; after all, it's only a timer. These exist only to serve a purpose, and they all serve that purpose well!
I'll see you around!
The livesplit timer is a speedrun timer that allows users to see how much time they have left in the game. It has been used by many speedrunners and has a large following.
Frequently Asked Questions
What speedrun timer do speedrunners use?
The most popular timer for speedruns is the in-game timer.
What is the best Minecraft speedrun timer?
The best Minecraft speedrun timer is the one that you use.
How do you set a timer for Speedrunning?
There are two ways to set a timer. You can either use the built-in timer that will start when you hit play, or you could create your own timer by pressing the pause button and then holding down on the left trigger.